Frank Skorina
This is what is important.
My teammate.

I discovered the sport of orienteering from Kenneth Johansson in 1983 when I had a summer job in Göteborg at SKF. It combined my love of maps, exercise, outdoors, and intellectual challenges. Sample Orienteering Map Portion. United States Orienteering Federation page. Sacajawea Orienteers page.
Astronomy is cool stuff. Astronomy picture of the day. Asteroid 3283 Skorina. Earth and Sky. Stardate.

Grunt up hills. Fly like the wind. STP. Aegis Bicycles.

This is Lena. She is helpful when testing image processing algorithms (really). I have never met her. I am still interested in cool stuff like morphology and segmentation. Dr. Math is also helpful.

2002 is the year I learn how to be efficient in the water.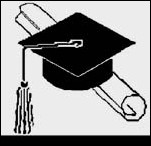 Roeper School. Union College. Columbia University. And neighbors of Whitman College and Walla Walla Community College because we live in Walla Walla, Washington, USA.